This store requires javascript to be enabled for some features to work correctly.
Georgie Forbes & Rachael King
"painting to pattern" art retreat - 20-21 October
We're absolutely thrilled that this event is SOLD OUT! But don't worry, you can hop on our WAITLIST for the next one.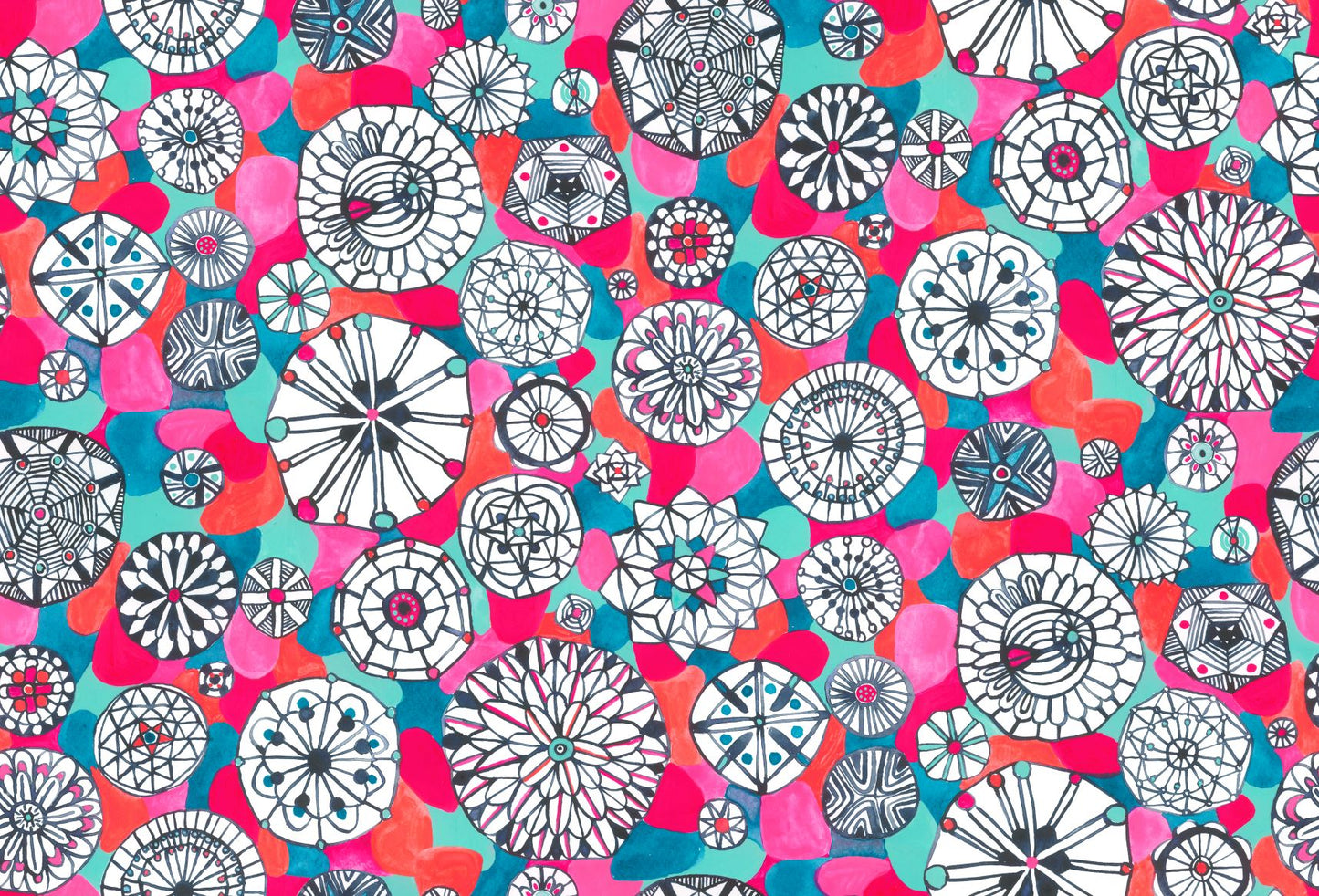 Meet your Art Retreat hosts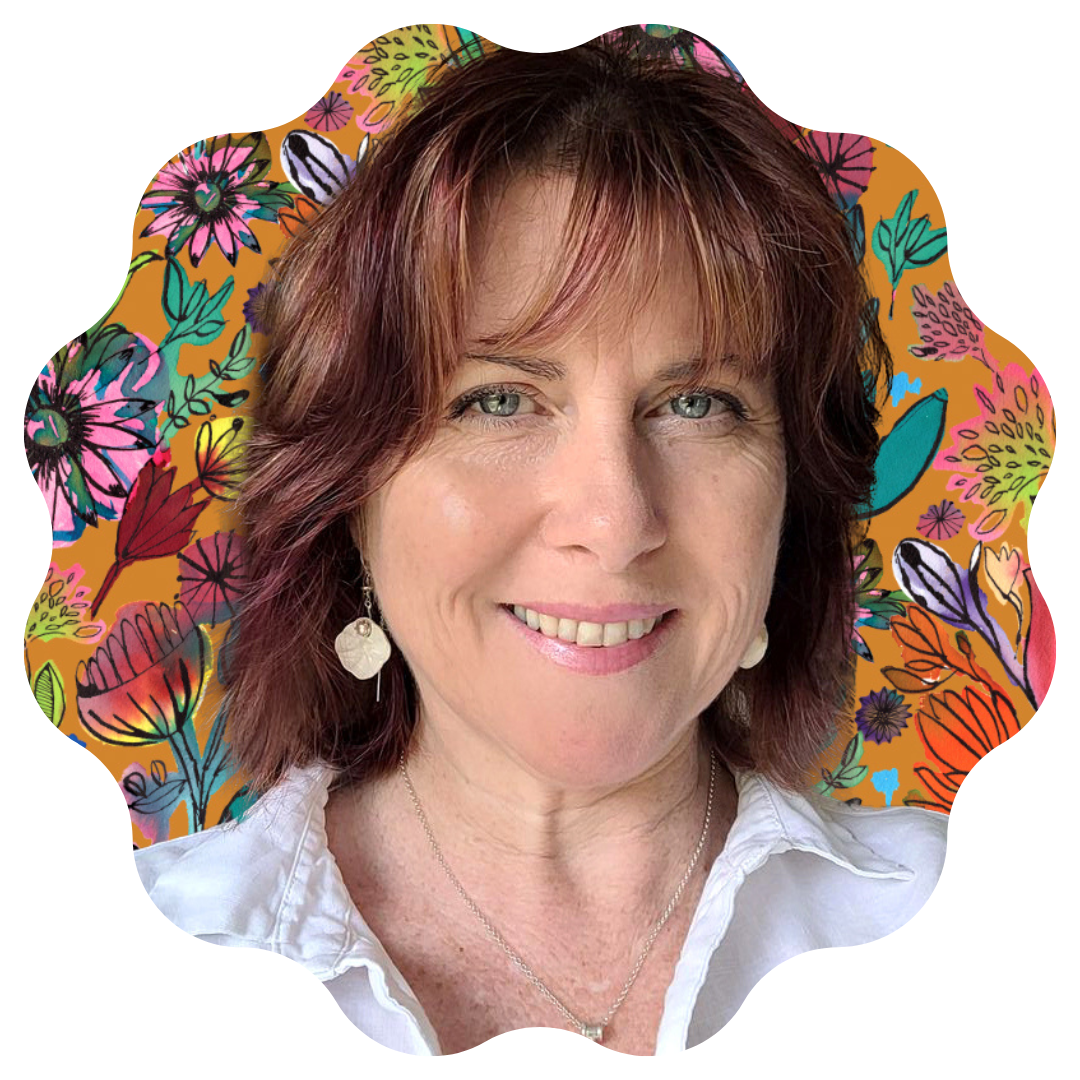 Rachael King

Rachael is an colourful Australian Surface Designer, Author and Creative.

Rachael is drawn to bright, saturated colour in mostly floral themes that reflect living in Queensland. Rachael is a keen learner, mentor and passionate advocate of artists in the Surface Design industry. Rachaels books, Pattern Pulse 1 & 2, is a passion project that celebrates the world of Surface Design and the amazing Australian Artists working in that space. Follow Rachael in Instagram @rachaeldoesdesign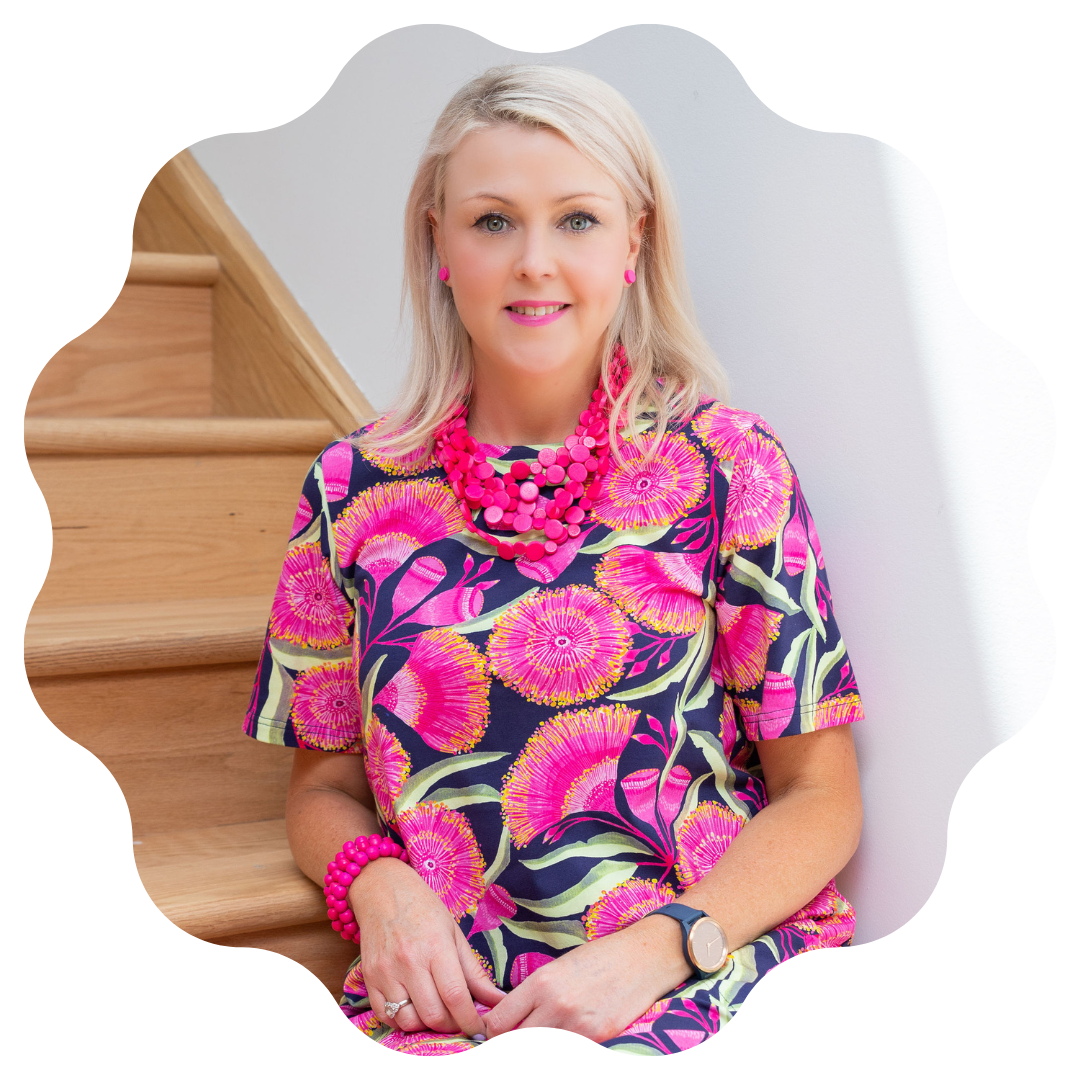 Georgina Forbes

Georgie is a colourful Australian Artist, Surface Pattern Designer and the Head Honcho of creative business Lordy Dordie.

Georgie's designs are packed with contrasting but harmonious, vibrant colour combinations, abstract shapes, quirky and fun florals. Georgie strives to convey a positive, joyful and happy message in her art. Georgie's Lordy Dordie pattern designs have appeared in successful collaborations both in Australia and internationally. Follow Georgie on Instagram @lordydordie
This retreat is perfect for the passionate creative and those interested in colour, art licensing and surface pattern design. Rachael & Georgie wanted to create a course that would help inspire any creative,at any level of expertise, to take their artwork into another dimension,
without needing complex software to get started!
Rachael and Georgie will guide you in discovering your own unique artistic style, learning about key pattern design techniques by experimenting with Winsor & Newton Watercolours, mastering the fundamentals of motif development, pattern placement, print layout and hand creating repeat patterns. You will learn everything you need to take your artwork, capturing and digitising it, and exploring and unlocking new possibilities for your designs.
Rachael and Georgie love inspiring passionate creatives to explore the wonderful world of surface pattern design. Unleash your creativity in a friendly and supportive environment, as the art retreat is suitable for all experience levels. The retreat will be a great opportunity to learn from two experienced artists and also connect with fellow art enthusiasts, with Rachael and Georgie providing lots of individual assistance and guidance.
Hosted at the stunning Mercure Clear Mountain Lodge (564 Clear Mountain Road, Clear Mountain, QLD indulge in a minibreak dedicated to artistic exploration while immersing yourself in the beauty of nature surrounding the stunning location. If you fancy making a minibreak out of the retreat, accommodation isn't included in the retreat price but can be booked directly with a discount with Mercure Clear Mountain Lodge & Spa  (see further info below).
Morning tea & Lunch are provided both days along with all day coffee & tea making facilities in the Workshop room. Rachael and Georgie welcome all the Retreat attendees to a celebratory drink & nibbles on Friday night from 5pm at Mandy's on the Mountain Restaurant and Lodge.
Retreat Dates: Friday 20th October to Saturday 21st October 2023.
Retreat Timing: Workshops doors open each day from 8:45am for a 9am sharp start, then finish at 4pm each day.
We are very grateful to our event sponsor Winsor & Newton Australia and can't wait to showcase their products at the retreat.
Don't miss out on this incredible opportunity to expand your artistic horizons into Surface Pattern Design. Reserve your spot today for the "Painting to Pattern" 2 Day Art Retreat!
Inclusions:
❀ Finding inspiration and a unique creative style
❀ Understanding the foundations of the elements and principles of design, and how to apply them to patterns.
Intro to using Winsor & Newston Watercolours and other art supplies products that we use/recommend
❀ 2 x Watercolour sessions with directed guidance fromRachael & Georgie
❀ Working towards creating repeatable designs using your watercolour artworks
❀ How to capture your artworks professionally for digitising (photos, scanning)
❀ Turning your watercolour artworks into a repeatable pattern design that can be showcased on products (fabric, stationary, using print-on-demand sites etc)
❀ Demonstrations of artwork pattern repeats (using various
programs) from beginner level to intermediate
❀ How to prepare your artwork/patterns for a range of different Products
❀ Advice on launching your artwork into the world of surface pattern design
❀ Inspiration for how to apply your own surface designs to textiles, homeware and stationery
Other Inclusions:
✿ All Art Supplies provided and you are very welcome to bring your own favourite art supplies as well!
✿ Delicious Morning Tea & Lunch each day of the retreat
✿ Raffle prizes (drawn on Saturday afternoon)
✿ Goodie bags valued at over $500
✿ Celebratory glass of bubbles & nibbles on Friday night (5-6pm)
✿ All day Coffee and Tea making facilities in the retreat room (9am till 4pm)
What's not included?
❁ Overnight accommodation (if you want to stay over at the Lodge)
❁ Transport to and from the facility
❁ Extra drinks or food outside of those listed above
Art Retreat Cancellation Policy
Cancellation is allowed up to 14 days before the Retreat starts (20/10/23). If you cancel within the 14 days leading up to the retreat, we cannot refund your ticket due to costs already paid for the event. However, if we (or you) manage to find someone from the waiting list to take your spot, we will be happy to refund you the ticket price. You would also be welcome to find a replacement to fill your spot for the retreat if you can't make it and arrange with us the change on the ticket name.
Where is the Retreat being hosted?
Located on a mountaintop and 35 minutes from Brisbane CBD, Mercure Clear Mountain Lodge offers breath-taking panoramic views of the Glasshouse Mountains and Moreton Bay Island. Address is Mercure Clear Mountain Lodge for 564 Clear Mountain Road, Clear Mountain, Brisbane, QLD 4500.
How do I book accommodation at Mercure Clear Mountain Lodge?
Is there parking onsite at Mercure Clear Mountain Lodge?
If you aren't staying overnight at the Mercure Clear Mountain Lodge accommodation, there is ample parking onsite for those driving to the retreat.
Can I BYO Art Supplies?
Yes of course you can! We will be supplying you with ALL the creative tools you will need for the Art Retreat however you are most welcome to bring your favourite art supplies along.
Do I need to bring snacks & lunch to the Retreat?
Delicious morning tea & lunch as well as coffee & tea making facilities are provided over both retreat days. After the Friday workshop finishes at 4pm, please join us in the restaurant complimentary drink & nibbles from 5pm.
Do I need any prior experience in surface pattern design?
Our retreat is open to any creative, at any level! Suitable for beginners, as well as those with some surface pattern design experience.