This store requires javascript to be enabled for some features to work correctly.
About Georgie Forbes
BRISBANE-BASED FINE ARTIST, ILLUSTRATOR AND SURFACE PATTERN DESIGNER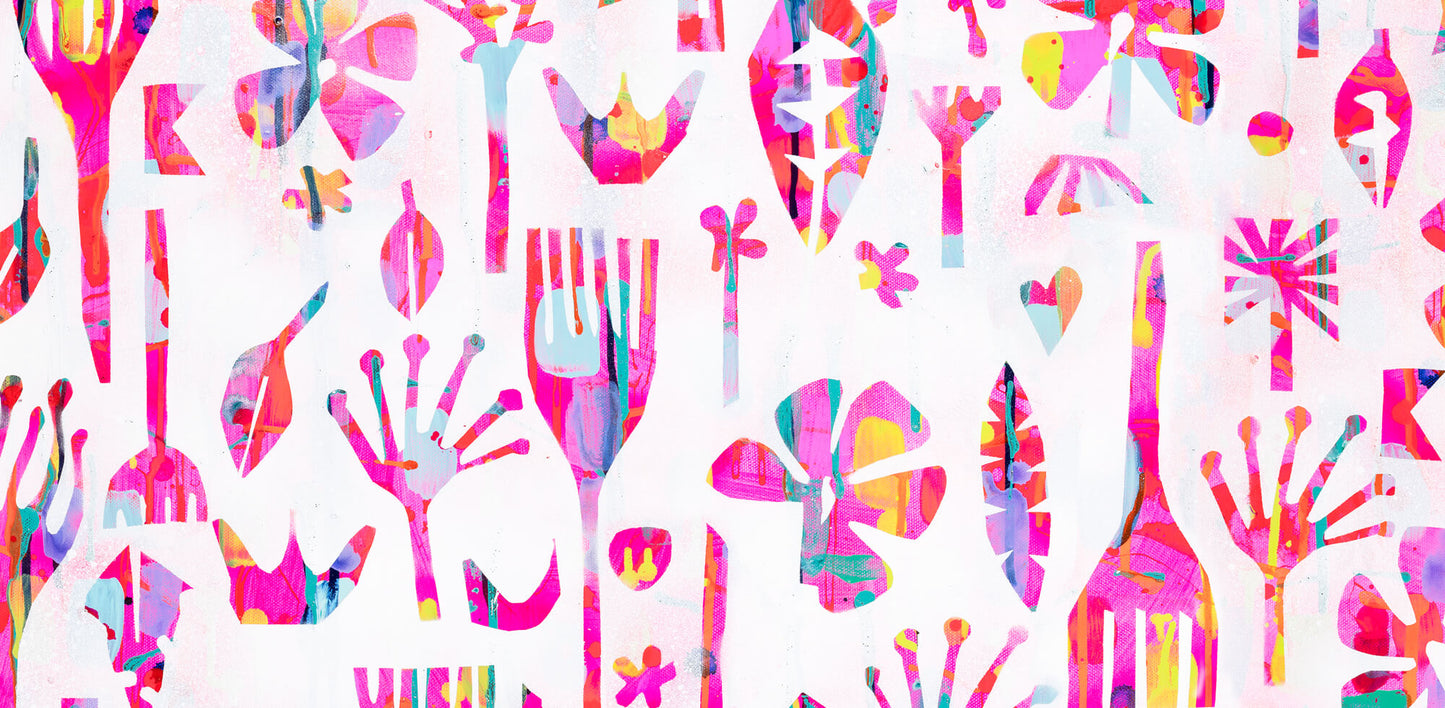 My colourful happy corner of the universe! For as long as I can remember, I've been creating colourful Art with a positive, healthy, joyful and happy message. Art is a huge part of who I am – I could hold a pen and draw and before I could read a book! Most of my earliest memories were of being creative in some way or another – drawing, collaging, painting – and I was encouraged from a young age (by my beautiful mother) to pursue my creative side.
I'M INSPIRED BY COLOUR (and a few other things)
As a child of the 80s, it's no surprise I fully admit to being a Ken Done and Jenny Kee fan and if you squint, you might just see a bit of their influence shining through in my Art. 
I have always loved colour in every aspect of my life and believe it is how I express myself in my Art. I believe colour is one of the most important elements that I can use to create life and heart in my artworks. What I've found is that people strongly connect with colour – it has a powerful visual impact and I truly believe it directly influences mood and emotion. Through my artworks, I want to connect you to the joy that colour brings. 
Besides colour, I like to explore subjects from nature, patterns and still life, right through to the absurdly abstract. This came from growing up 'free range' on 10 acres in a rural suburb in Brisbane, where I was immersed in nature everyday. 
I work out of my home studio in Brisbane, QLD, with my husband and three greatest creations, my children. My family are my personal cheer squad who have always backed my ambitions, inspired my creativity and joined in my enthusiasm to create beautiful works of art. In fact, my brand name "Lordy Dordie" is a nod to my beautiful mum and the nickname "Dordie" I still get called today.   
I'M A MULTI-DISCIPLINARY ARTIST
I create art, surface patterns, teach, have an extensive knowledge of fabrics and licence my art in collaborations. My art and surface patterns have appeared on many different creative collaborations such as fashion, yoga mats, jewellery, dog accessories, tote bags and lanyards – I love working with like minded creatives to share my colourful art far and wide.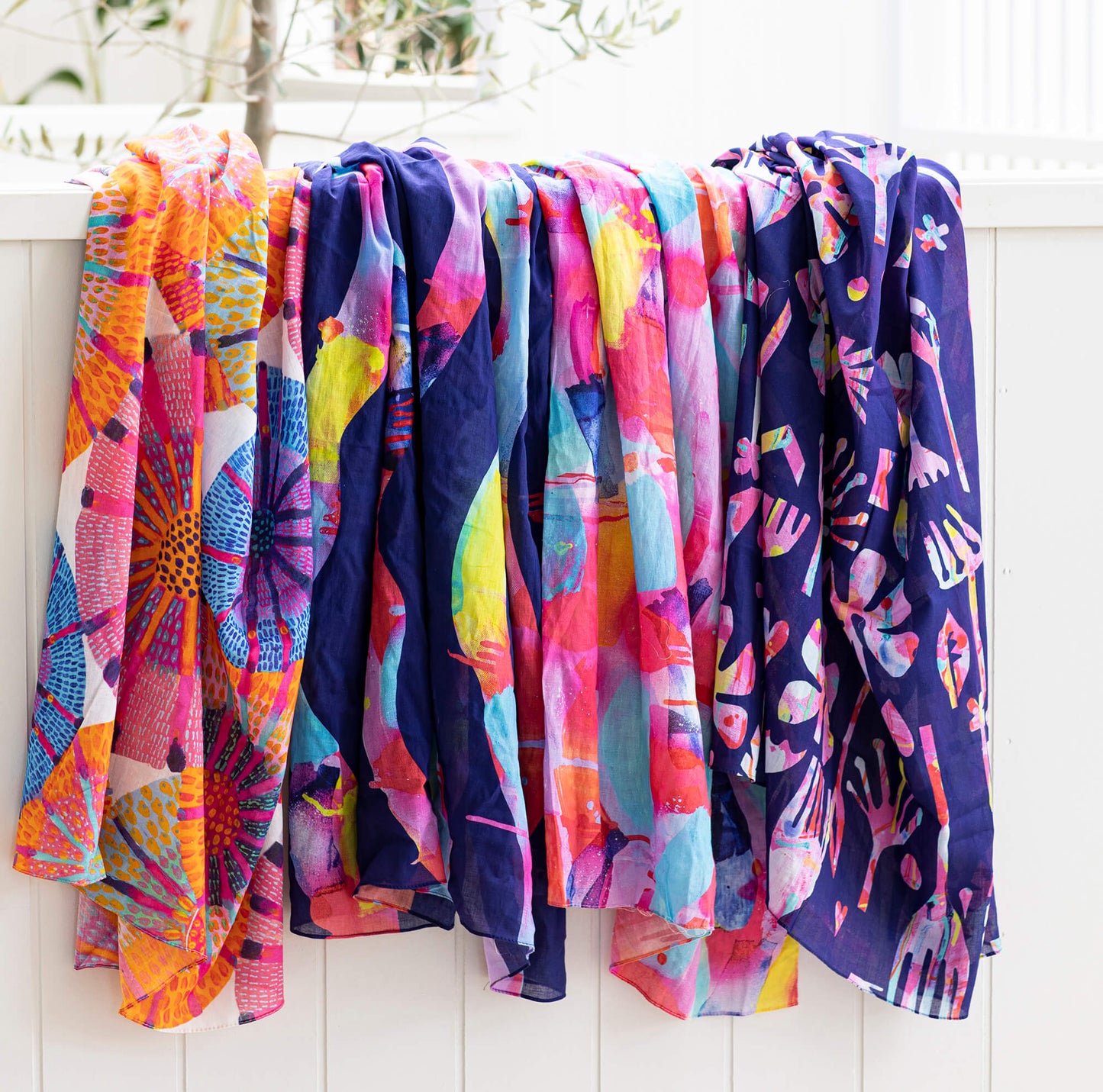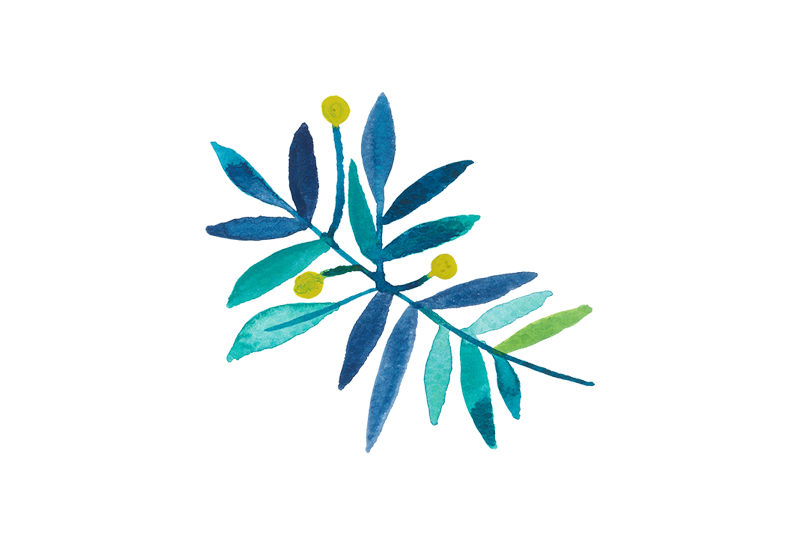 Inspiration

Inspiration can be found everywhere – in nature, in colour and in paint (I work intuitively and am always surprised with the results!).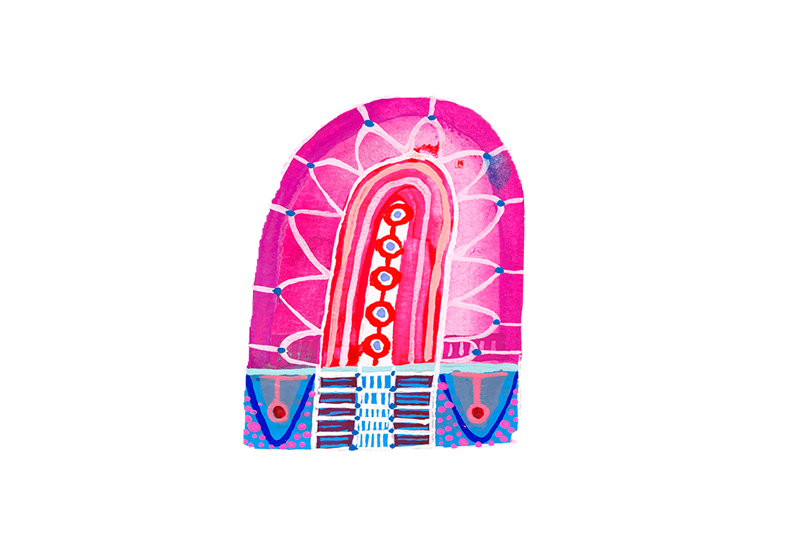 Joy

I create and teach with joy, aiming to always add a splash of happiness to each and every day.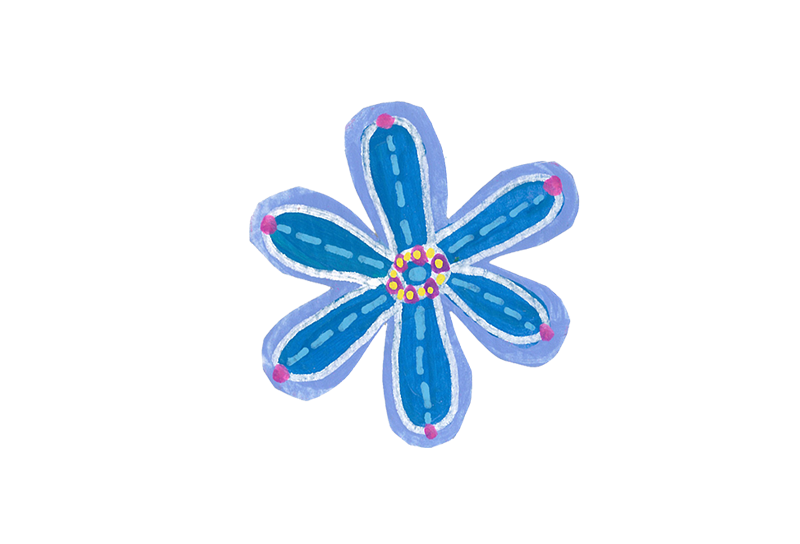 Sustainability

I carefully choose the right materials for each piece and consciously create in a way that is forward-thinking.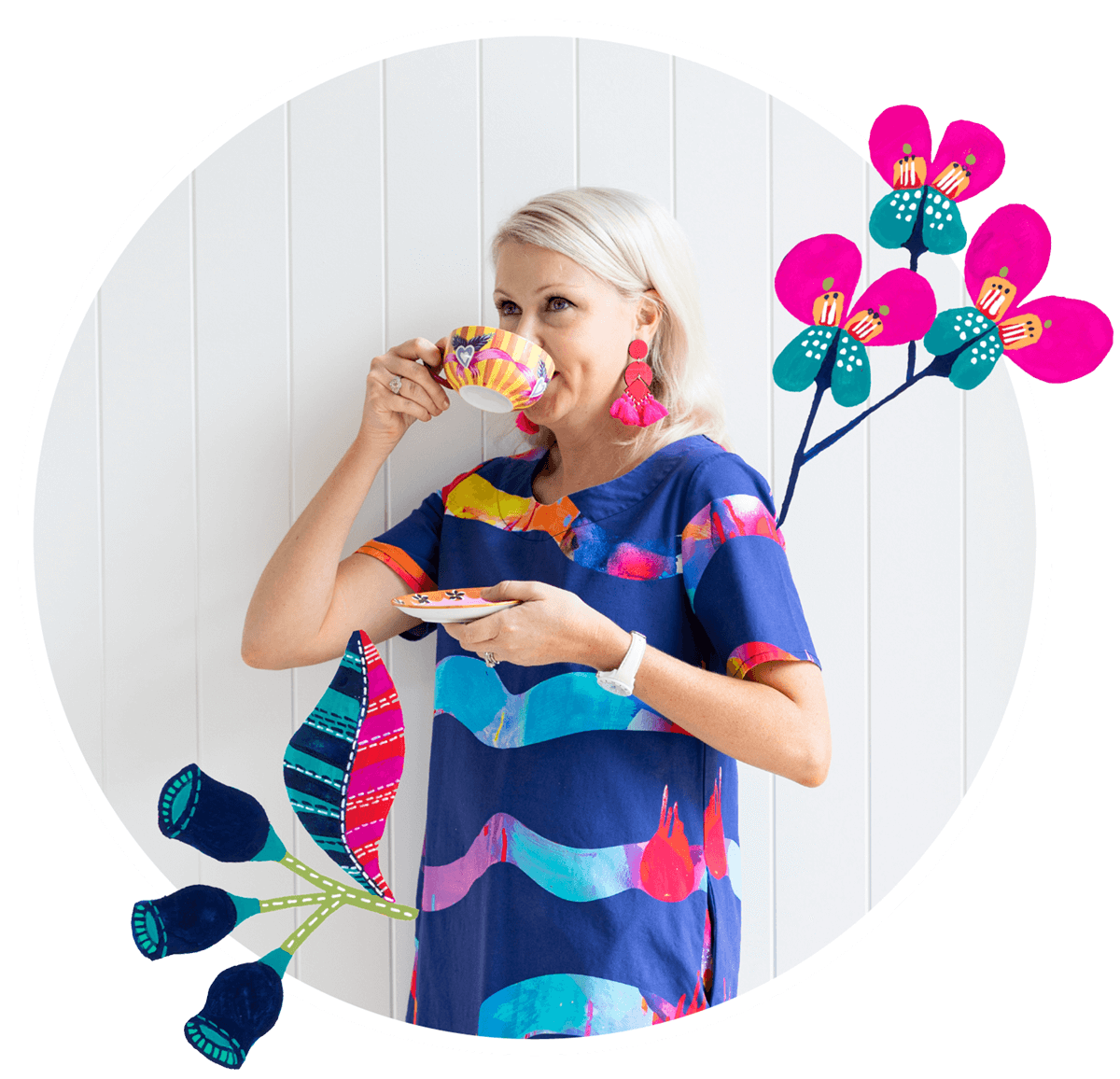 I'M PART OF A LONG LINE OF ART AND TEXTILE MAKERS

I developed an early love for fashion, fitting given my family's long association with the rag trade. I'm part of the Isaacs family, who began as tailors in the early 1900s and later moved into manufacturing. Through generations of involvement in the industry, the Issacs began creating men's and women's suits and over the years moved into racing car driver uniforms, military clothing in WW2 and even Australian cricket team uniforms worn by Don Bradman himself. While Lordy Dordie's Art's fashion and accessory range could not look more different from cricketing whites, the skill and love for clothes design is hereditary – it's in my blood.


SEE MY AWARDS & MEDIA
It's so rewarding to know my art evokes joy and happiness and that I'm leaving my colourful stamp on the world – one artwork at a time. So if you'd like to collaborate or licence my art for your next creative project, get in touch.